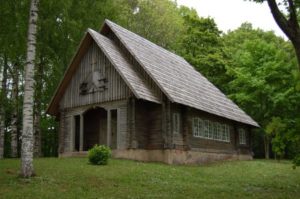 The Saint Peter's Church of Usma combines the wooden construction traditions with an old church silhouette. This church currently has a protected status and is considered a gem of the 1930s' Latvian architecture and Kurzeme wooden construction.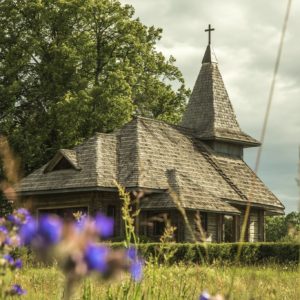 Usma Cornerstone Church of Christ is the newest church in Usma.
The oldest church in Usma was built in 1704, in ex. Kuldīga district, Renda Parish, on the east shore of Lake Usmas (now Kuldīga district) The building in the Open-air museum was built in 1935.
The relatively new 26-metre wooden tower is located on Ūdru Hill (58 m above sea level) on the northeastern side of the lake (less than 1 km from the shore). The viewing platform of the tower offers great views of the lake, islands and the vast forests of the Usma valley.
Latvia's largest lake island, located in the middle of Usma Lake. The area was established for the protection of the old pine stands, plants and birds on the island. The best way to explore the island is from Usma Lake, in a boat.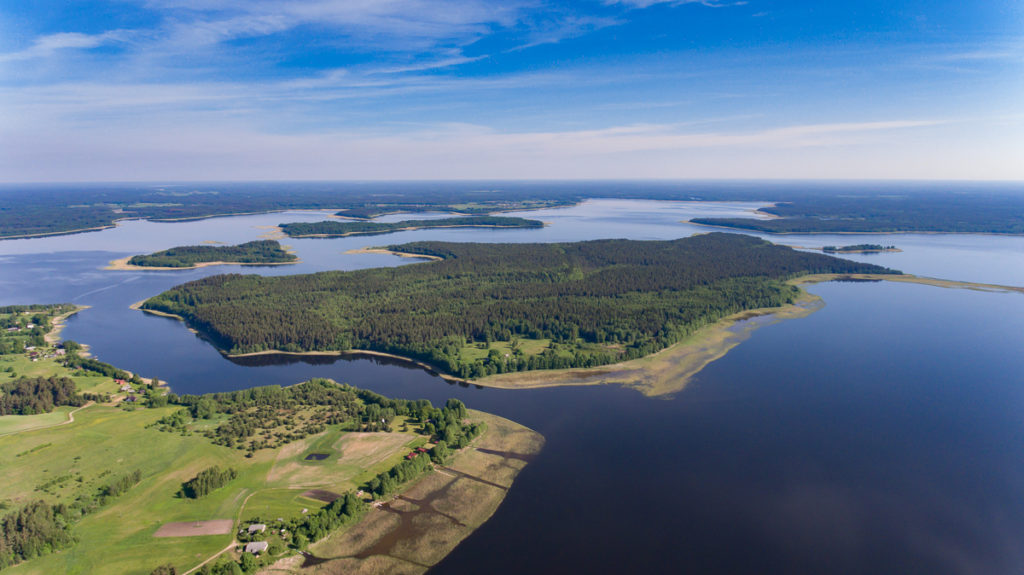 Usma Idols' lime tree is a holy lime tree that according to legend had nine offshoots. Today, only two offshoots still have leaves. One of the offshoots has the status of ancient tree with a circumference of 4.2 m.
Moricsala Nature Reserve and exposition. The reserve was created in 1912. The island acquired its name in the final stages of existence of the Duchy of Courland, when Maurice, Count of Saxony stayed there while fleeing from Russian troops. The reserve is not open to visitors, however, it can be viewed by boat. Usma Christian Public School offers an exposition about the Moricsala Nature Reserve. "'Vecā skola"', Usma, +371 6363051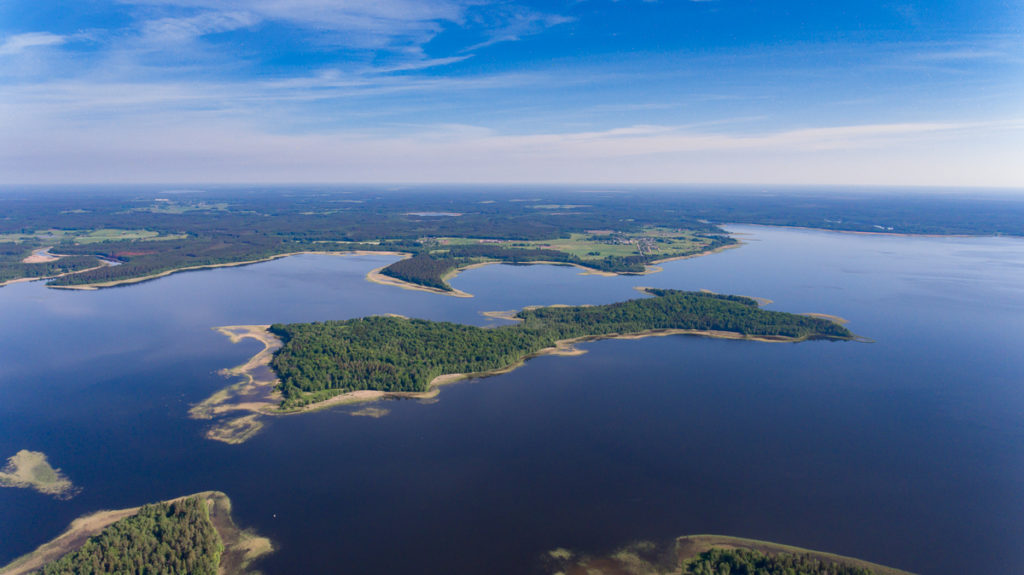 The Aļļi pine is located on the left bank of River Stende. Circumference: 4.2 m, height: 24 m.